Industrial Vacuum Tankers
We are able to take on any sized vacuum excavation jobs that require non destructive digging or hydro excavation.
Our tankers are purpose-built to hold a capacity of 22,000 litres and have the benefit of an opening rear door, allowing the sludge to be easily decanted to provide efficient turnaround times.
Different to your normal vacuum tanker, our tankers are purpose-built for easy removal of slurries and sludges, without using additional water to dilute the solid masses. Enabling us to facilitate any large vacuum excavation or waste management jobs.
Additionally, our tankers come equipped with a high-pressure hose to provide a comprehensive asset clean.
These tankers are ideally suited to pumping out concrete slurries, sewage sludge, oily materials and other materials that a standard vacuum tank would struggle with.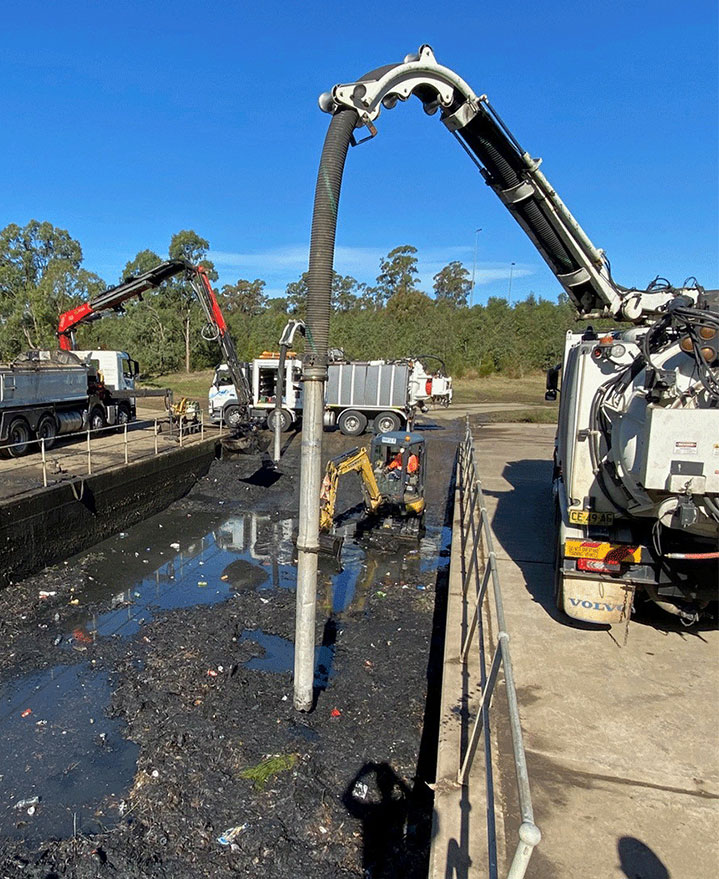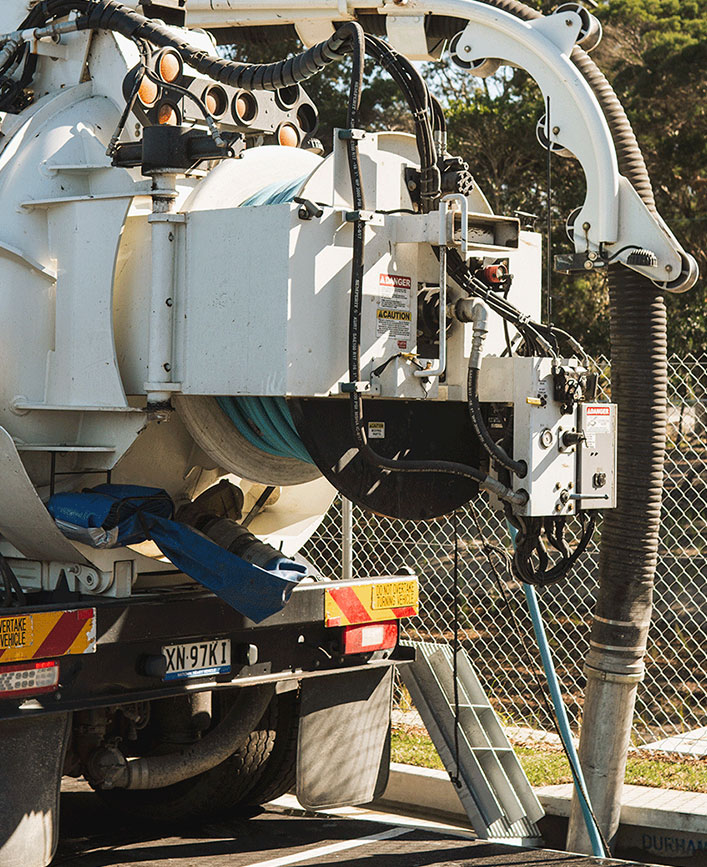 TDG offers a comprehensive range of vacuum loading & hydro excavation services. We use custom built "sucker trucks" to perform fast and efficiently.
Our vac truck operators are professionally trained in all aspects of vacuum excavation services, from cleaning and maintenance of assets to the removal of waste & liquids from the following:
Vacuum Trucks & Tankers Services
TDG Environmental are leaders in the field of vacuum excavation. Our hydro excavation equipment is top of the line.
We use the most powerful Combination Jet/Vac units on the market to ensure we get the job done quickly, reliably and cost effectively. Our vacuum trucks & tanker services cover a wide range of industries, which can be delivered at scale.
For a comprehensive quote on any of our services, fill out the form below, call us on 1300 330 294 or contact us at info@tdg.com.au.
One of our friendly, professional, specialists will be happy to help!