Drain and Pipe Cleaning using High-Pressure Water and Vacuum
Ensuring drains are clear of debris and are structurally sound is essential for a preventative maintenance program. Blocked pipes can lead to flooding, damage to drainage infrastructure and damage to surrounding property. TDG Environmental's Combination Jet/Vac trucks can blast the built-up debris in the pipe and vacuum it up to prevent any further blockages downstream. Our Combination Units (Jet-Vac) are high-velocity water-jetting units, custom imported and one of the most powerful trucks in Australia. They are able to move large amounts of debris and cut through masses of tree roots. With our hydraulic rotational hose reel, we can access pits with ease and clean large distances of pipes. TDG combination units are equipped to clean all pipes and culverts from 50mm upwards. Additionally, we have various nozzles and attachments that are tailored to suit any type of blockage within the pipe.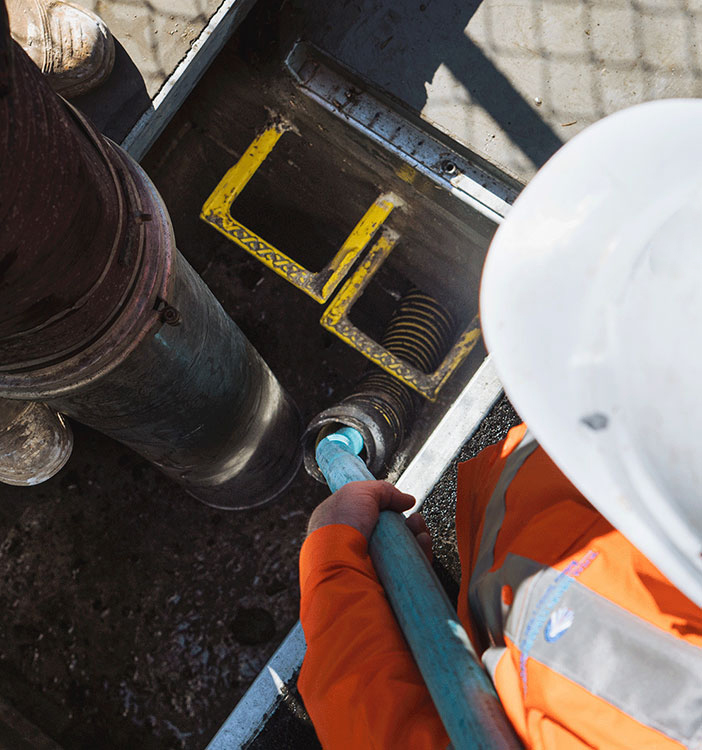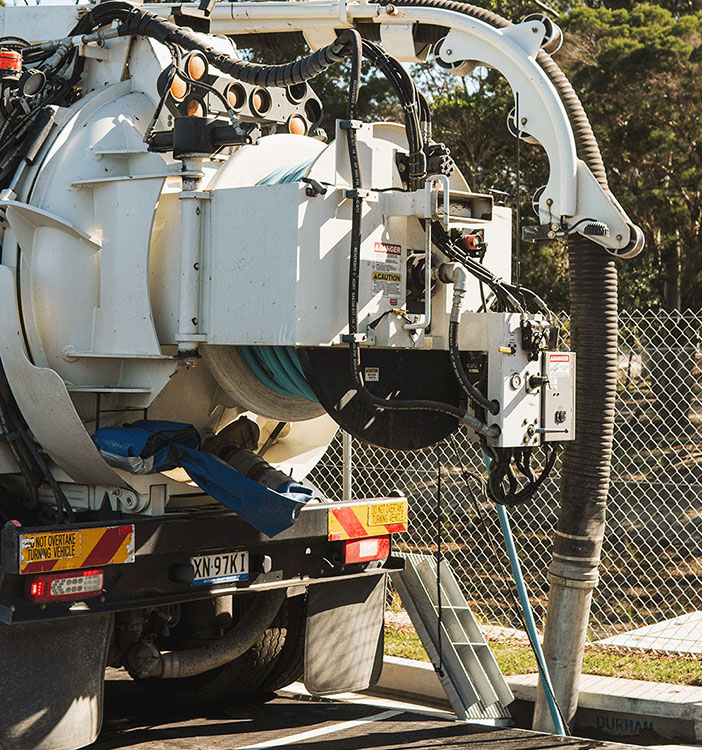 TDG Environmental's Combination Jet/Vac Units are purposely built to deliver unsurpassed performance, having capabilities to address multiple vacuum loading requirements. Our vacuum loading equipment is the best in the industry. They have the capacity to use a vacuum and pressurised water from 2 separate pumps. One pump provides a high water supply for moving large amounts of debris, while the smaller pump is utilised for high-pressure cleaning. They have a vacuum power spanning 4,200- 5,900 cfm, enabling us to service greater heights and distances. Our 8-inch high-pressure vacuum system allows us to increase productivity as we can remove large amounts of debris in one go, further saving our customers time and money. We can vacuum massive amounts of waste material, concrete slurry, spills, plants, mud, tree roots, sewage waste, rocks and debris. We use a combination of vacuum trucks and vacuum tankers to remove and dispose of the waste quickly and efficiently.
Tree root growth in pipes can prevent flow and cause extensive damage to the asset. Traditional methods of root cutting can pose many risks to the operator and the environment and can be time consuming and unproductive. To alleviate these issues, TDG Environmental utilises our Combination Jet/Vac Units to cut and extract root masses from a pipe system. This produces the best result for the downstream network, the environment, WHS and productivity. We are equipped with a large array of root cutting attachments to overcome even the largest of root masses. Using a Combination Jet/Vac Unit eliminates the need for confined space entry as a vacuum can be utilised to capture debris as opposed to a basket.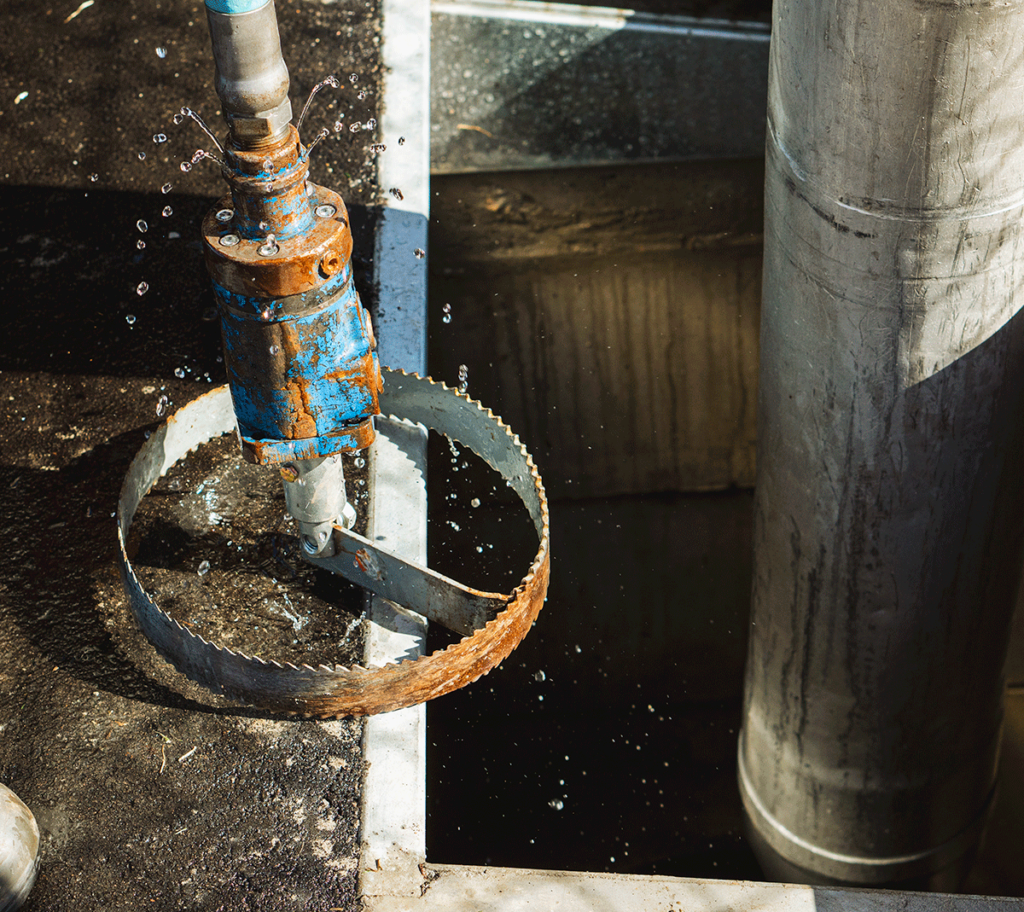 For a comprehensive quote on any of our services, fill out the form below, call us on 1300 330 294 or contact us at info@tdg.com.au.
One of our friendly, professional, specialists will be happy to help!