Cleaning and Maintenance of GPTs
A Gross Pollutant Trap (GPT) is a device designed to filter and trap coarse pollutants in stormwater assets before reaching waterways. Gross Pollutant Traps function by allowing water to flow freely through water systems while at the same time trapping litter, sediment, waste and any debris, generally over five millimetres in size. Cleaning stormwater assets is an integral part of maintaining a clean environment. Ensuring the grate is free of litter and sediments will allow for the free flow of stormwater through the waterways. It is an essential service to ensure stormwater systems function as intended and waterways are kept free of the many pollutants, trash, oils and contaminants washed into the stormwater drainage systems. TDG services over 3,000 GPTs quarterly. We understand the processes involved with ensuring all assets function as they were intended.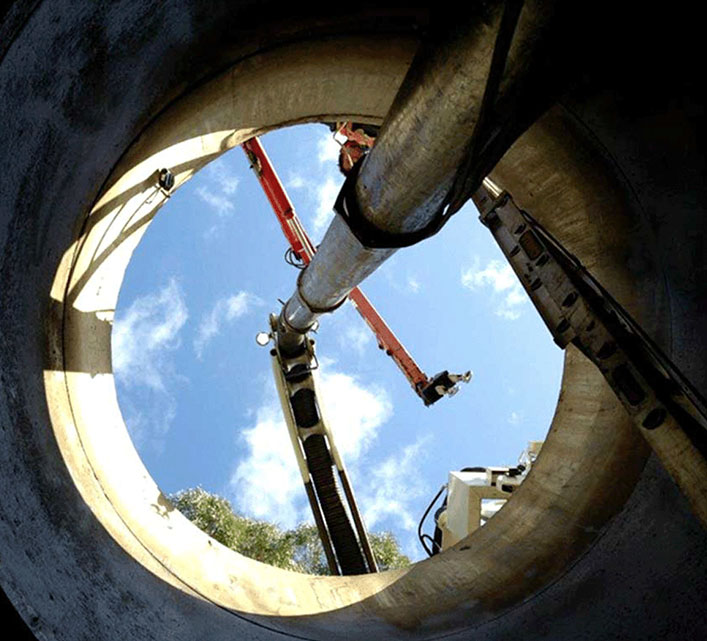 How We Clean Gross Pollutants Traps (GPT's)
We take a unique approach to cleaning each individual GPT to ensure they are working as intended. TDG Environmental's fleet of bespoke vehicles and plant equipment has been designed to effectively clean GPTs. This ranges from Combination Jet/Vac Units, Grab Trucks and small tippers. Our Combination Jet/Vac Units, have a unique design, allowing for multiple applications and loading requirements. Using a two-pump system, we are able to use one pump for the removal of large amounts of debris, while using the smaller pump to pressure clean any dirt, waste or sediment out of the GPT and ensure the grate is clean and clear for water to flow through the pollutant traps. At TDG we use Clamshell Grab Trucks with extendable boom arms, which are capable of clearing a range of bulks waste from GPT's.
For a comprehensive quote on any of our services, fill out the form below, call us on 1300 330 294 or contact us at info@tdg.com.au.
One of our friendly, professional, specialists will be happy to help!