TDG Accreditations & Certifications
The Benefits of Working with TDG
TDG is committed to operating our business in an efficient and sustainable manner. This commitment is verified through the ISO certification of its Managing System, which monitors all aspects from financials through human resources management systems with a focus on safety as well as accountability.
Our operations are centred around a system which supports our staff improves overall customer satisfaction as well as establishes long-lasting relationships with clients by meeting their requirements of the following standards:
Providing high-quality services.

Our practices are efficient & cost-effective.

We don't cut corners. We do things right, the first time.

We ensure that no one gets hurt.

We reduce our environmental impact as much as possible.
Accreditations & Certifications

ISO 9001: 2015 (Quality Management System)

ISO 14001: 2015 (Environmental Management System)

ISO 45001: 2018 (Occupational Health and Safety Management Systems)

NATA is Accredited to ISO/IEC 17020 as a type C inspection body.

EPA Licensed (Environmental Protection Agency)

NSW Occupational Health and Safety Management Guidelines – 6th Edition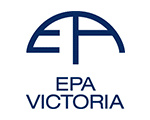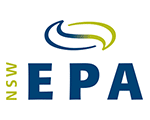 Accreditations
& Certifications
The accreditations and certifications above provide clients with the reassurance that TDG operates in a highly efficient and environmentally friendly manner, placing heavy emphasis on management objectives. Clients can have peace of mind knowing that health and safety is always our top priority.
TDG is accredited with NATA to ISO/IEC 17020 as a type C inspection body.
This is applicable to our NSW operations and is for underground conduit inspection of sewer, stormwater and water pipes using CCTV survey.
TDG is committed to putting safety first. Our workers and management pride themselves on the positive, long-term impact we have on all our stakeholders. Sustainability and safety are our core focus.
ISO9001 Quality Management
This certification addresses quality management practices to help reduce project delivery risks, improve productivity and efficiency, promote the quality and reliability of services, improve the financial performance of operations, increase client confidence and loyalty, and support regulatory compliance. Standards also reflect practices for planning, managing people, client satisfaction, practice management, managing sub-consultants, and continual improvement.
ISO45001 Occupational Health & Safety Management
Occupational Health & Safety Management – Designed to safeguard the occupational health and safety of Stantec employees, this certification validates the development of practices to support planned or performed work-related activities, monitor compliance with occupational health and safety regulations, and advance safety performance commitments consistent with company policies.
ISO14001 Environmental Management
Management – The scope of this certification addresses the management, monitoring, and mitigation of environmental impact from the company office and fieldwork activity. Measurement efforts span various aspects of operations, from energy usage and paper consumption to business travel and waste generation. The collective data allows for competitive benchmarking in overall carbon reporting
For a comprehensive quote on any of our services, fill out the form below, call us on 1300 330 294 or contact us at info@tdg.com.au.
One of our friendly, professional, specialists will be happy to help!